John Muir High School
Class Of 1979
Rest in peace, Victor Wright.
Our hearts are heavy.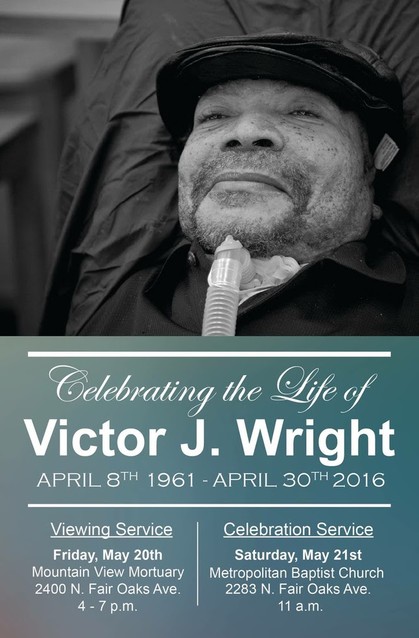 Our 35th Anniversary Reunion Was A BLAST!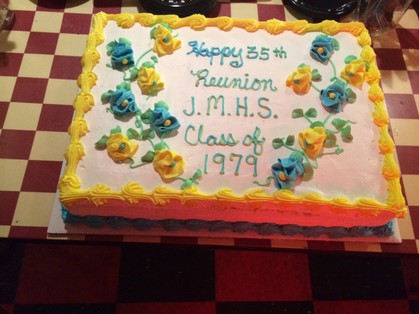 Don't forget to keep your contact information up to date under your profile. Not everyone is on Facebook! And if you ARE on Facebook, don't forget to "Like" our page by clicking here)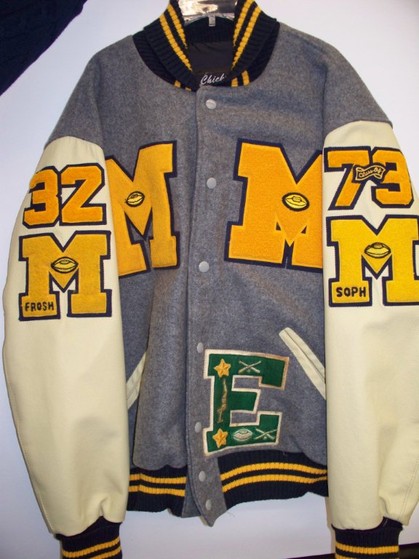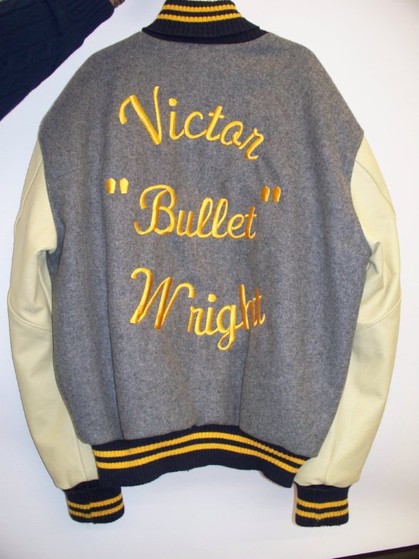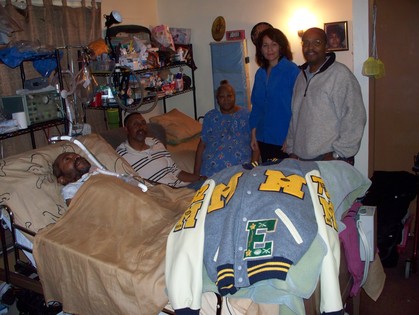 In this photo: L-R Victor Wright, Michael Lavelle, Dorothy Wright, Linda Lane-White, Terry Knox.
David Rutherford is taking the photo
On March 6, 2010, Victor Wright finally received his Letterman's Jacket.
__________________________________________________________
The reunion committee decided on how to distribute the proceeds from our event. At our Nov. 29 wrapup meeting, we agreed to customize Victor Wright's letterman's jacket and keep this website up for another nine years. Other options for the remaining proceeds include a gift to the school and leaving our bank account open to cover the up-front costs of our next event. We also agreed to post a location on this site where classmates can send donations to support Coach Bendy's baseball program. Until then, donations can be sent c/o John Muir High School Alumni Association, P.O. Box 93367, Pasadena, CA 91109 (memo: Mustang Baseball). Contributions also can be made online through PayPal at www.johnmuiralumni.org. You can also make a general contribution to the school, or become a member of the Alumni Association by downloading a membership application form on the JMHSAA website. Annual membership dues are $20. Special thanks to the Class of '79's Carolyn Merchant Young and David Rutherford for their $500 contributions, which make them JMHSAA life members.
---